There are a zillion award sites on the net and fake popularity contests on social media. Frankly, anyone can go to an event with one of today`s super tech cameras and come back with a dozen good shots. That is not really what a professional photographer does…
A pro gets it right, first time, every time….On time and on budget.
A pro doesn`t call his living room or basement a "studio"….
A pro charges a little bit more than an amateur…because his experience comes through in the crunch.
A pro answers the phone when you call…and does not setup meetings in a coffee shop after his day job.
A pro had a three star rating with the Better Business Bureau and hundreds of recommendations on LinkedIn.
A professional photographer knows that his clients put their trust in him to record those moments that everyone else missed,create that headshot that helps you reach the public and takes photographs for your business that are worth a million words.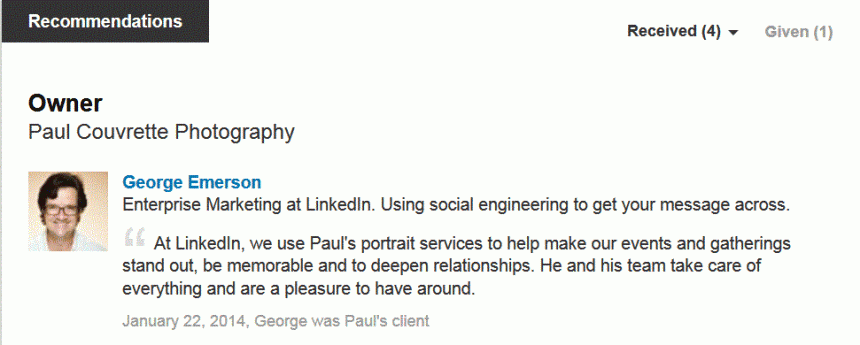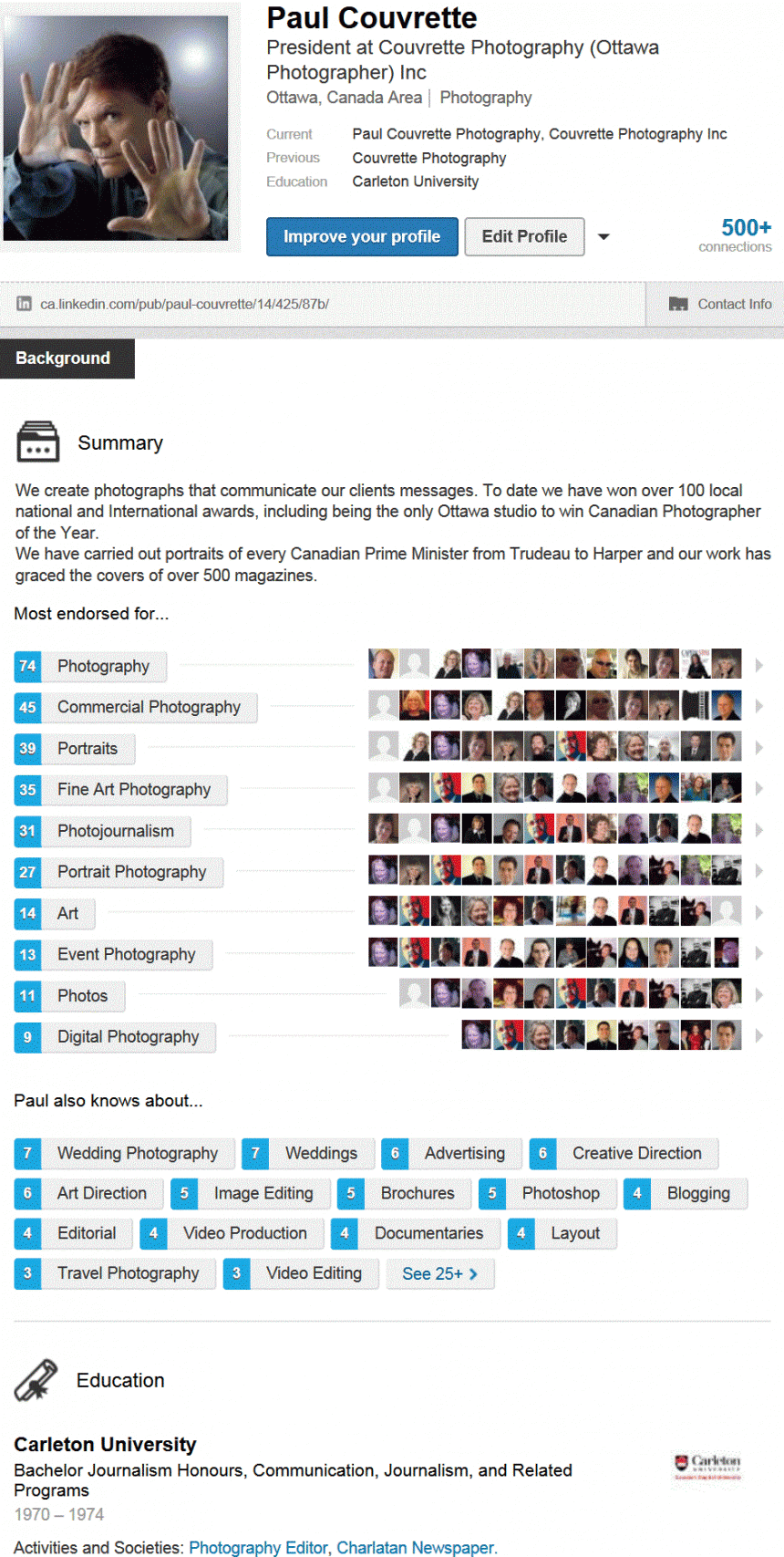 .
It doesn`t get much better than LINKEDIN to check out a person`s credentials…especially when one of the reviews comes from…ummmm LINKEDIN…
.