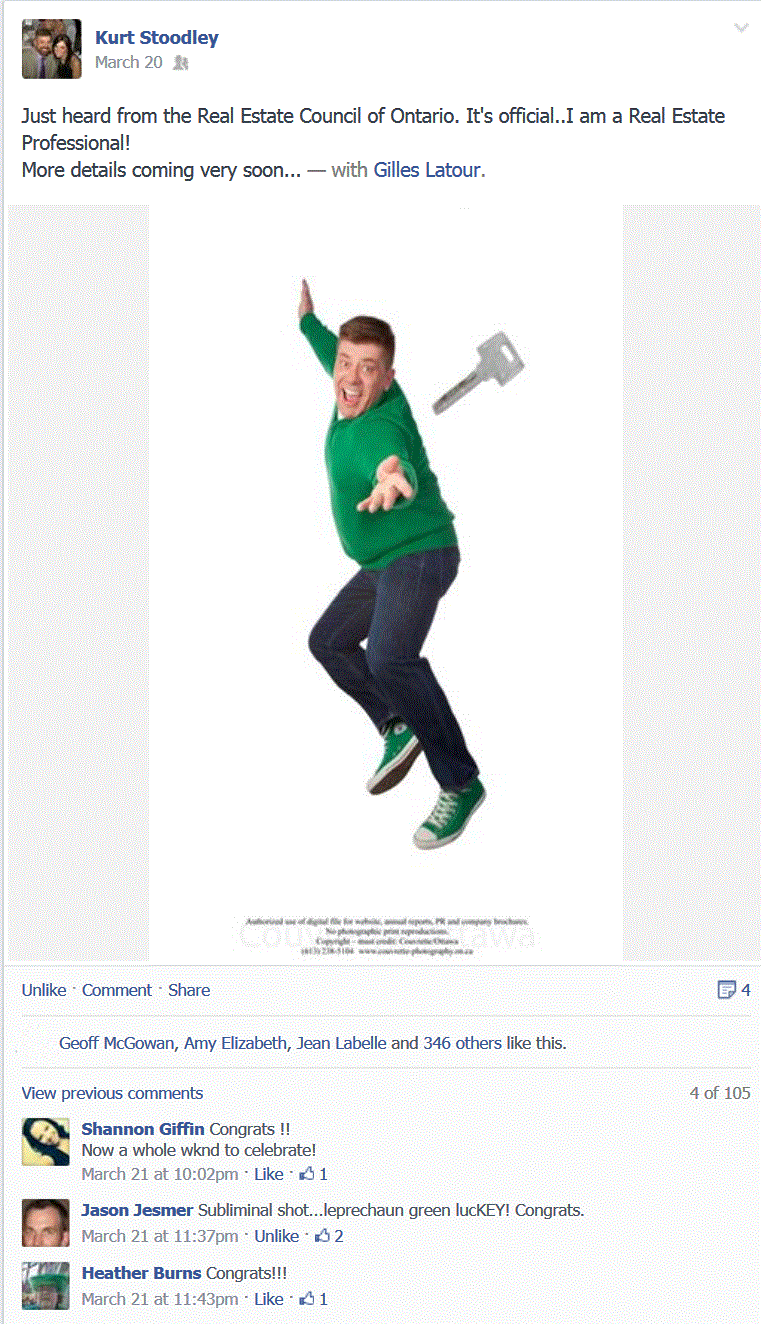 Images Sell
Let`s do the math. The photograph above was shot for a local television personality to announce a new career in real estate . Kurt already had a strong following and profile, but had been out of the limelight for months and came to us to create a few images to launch his new vocation.
The photographs have been online for less than a week. If you look at the attached image you will see that they garnered roughly 350 LIKES and +100 comments from this one post. Subsequent posts and shares to date bring the total to roughly 800 LIKES. If we take the average FB user with 200 connections, what results it a total of 160,000 views on Facebook alone. Combine that with Kurt`s Twitter following and retweets and I would imagine that figure will be closer to a quarter million views by the end of this week. Now I have not even touched upon the thousands of business cards, lawn signs, magazine ads and web sites that will feature the images over the couple of years they will still be current. While the newness will wear off within the first week, the cost per customer vs the cost of the shoot means that reaching 5 customers cost the client a total of….one penny. Now let`s extrapolate and take into account that the client continues to use the image for two years. There is a natural decline in the exposure to an image , so let`s factor that in. My conservative guess is that a minimum of 100 customers will see this image for an exposure cost of….yes….one penny.
Currently, the cost per 100 click/customers by buying a Google Adword is $275 or $2.75 per customer !!!
So what we have is 1/100th of a penny versus….$2.75 per customer.
Someone once wrote that "A picture is worth a thousand words." Well in 2014, make that 275,000 words.
In a world swamped with images….it is even more important than ever to remember that great photographs have power.