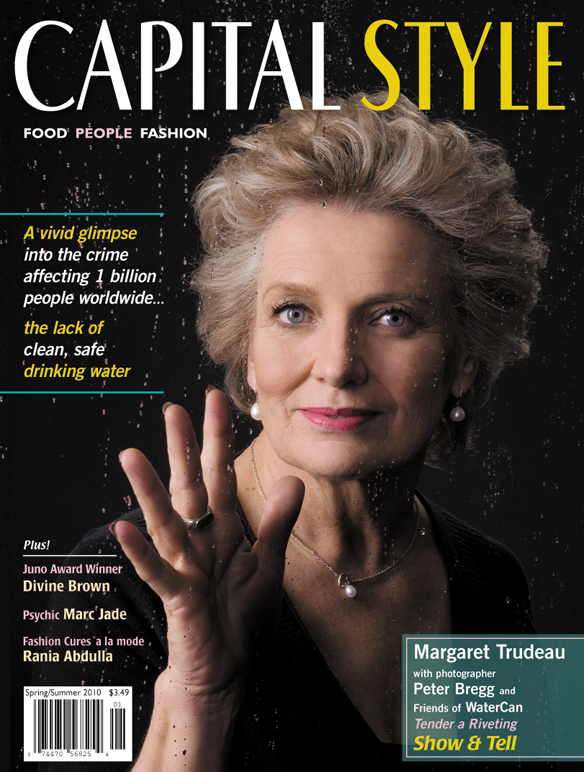 Margaret Trudeau is a Canadian icon. She has had her share of fame, controversy and tragedy. Through it all, her aura still shines bright and she still enthralls and intrigues us.
I shot this cover as part of a feature on Watercan, her signature charity which supports the
creation of fresh water wells in Africa .
Some suggested the water droplets inferred rain…I was thinking more along the line of tears.
.