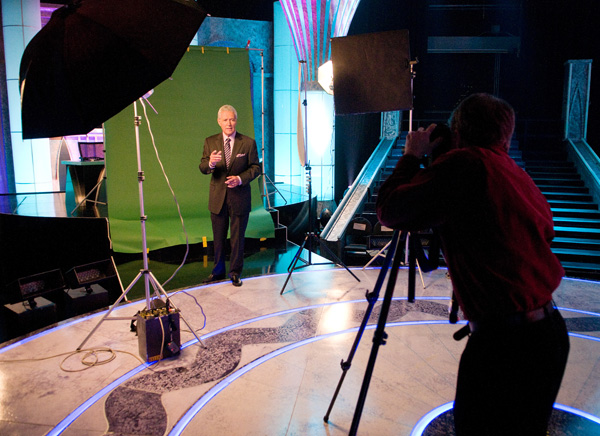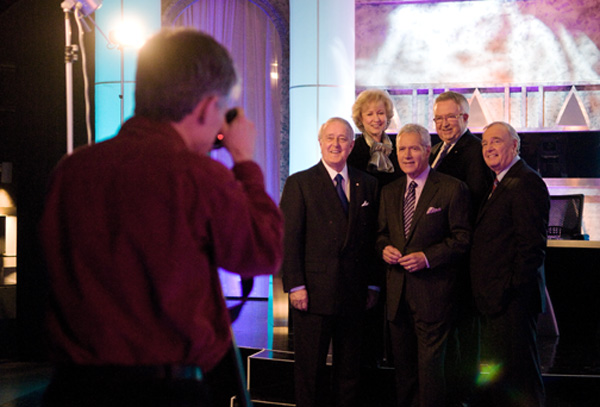 Here are the behind the scenes shots and final image of a series of executive portraits I shot for Magna International and CBC in Toronto to promote the Next Great Canadian Prime Minister TV show. I have been photographing PM's for all of my career and have done portraits of every last one…from Trudeau to Harper. This year, Alex Trebek was the host and I had time to shoot some great stuff with the worlds most famous game show celebrity. He is a riot off camera…so we had a lot of fun.
This is my fourth year shooting the portraits for Magna International and my third year shooting the show for CBC….and their trust in my work is warmly appreciated. Not many photographers get the opportunity to do the work I do.
The final shots appeared on the covers of 7 major Canadian newspapers today with my credit
displayed from Coast to Coast. Mom and Dad…this post is for you.
The candids were shot by my assistant Frédéric Solenthaler…as you can see…I'm happy to be
out of the limelight.