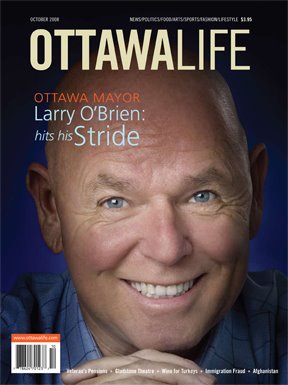 My shoot with Larry O'Brien was fascinating. He was not at all what I expected and I
was impressed with his candor and resolve. Best of all, his wife walked up to me at a party
and told me she had a hundred emails saying it was the best portrait anyone had ever done
of Larry….wow.
This marks my 250th magazine cover….and probably my 50th for Ottawa Life.