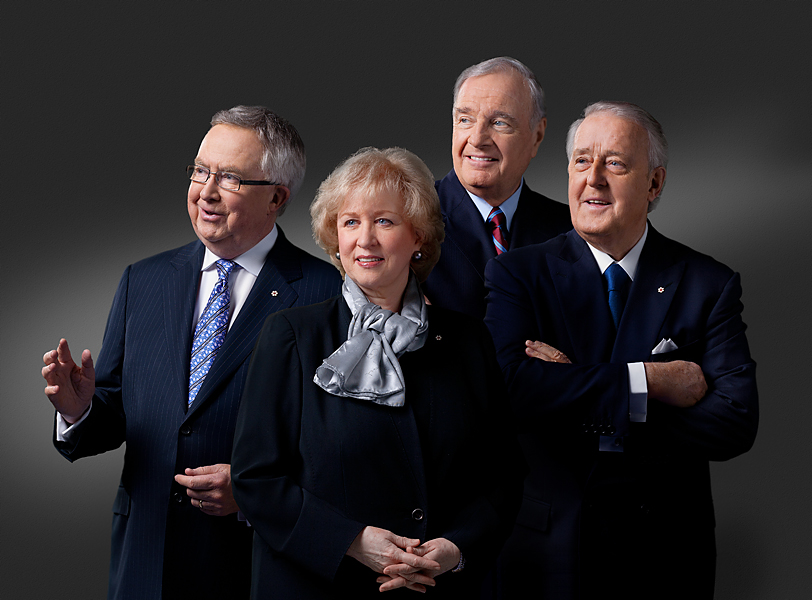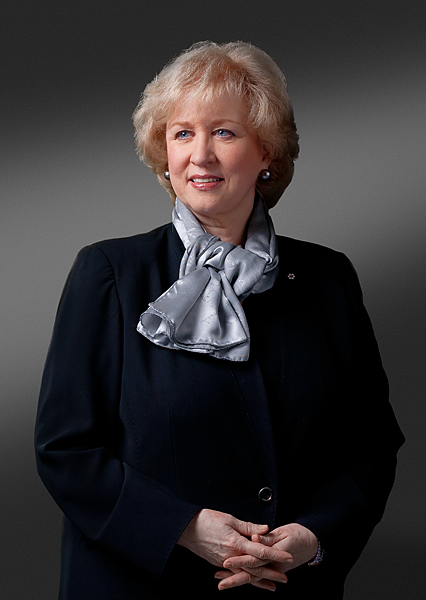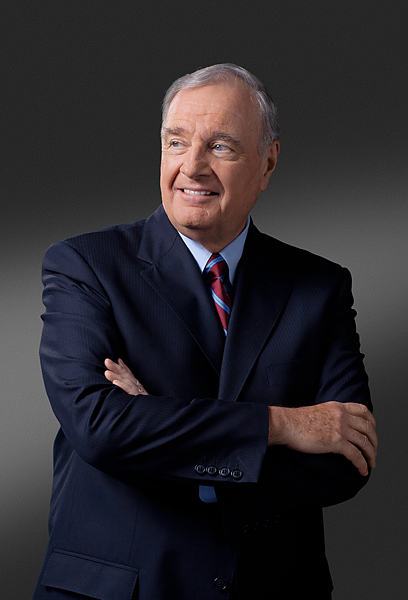 We photograph a lot of politicians on all levels of government. This shoot was done for a CBC PR campaign. I negotiated to own the rights to these portraits and this has proved to be a valuable resource in stock sales.
Thanks to my super Photoshop staff, we were able to put together this group portrait. I actually had them all in the same studio, but getting four great expressions would have been too complex within the time frame allotted.
This was the third time I was hired to photograph a group of Canadian PM`s…what an experience!