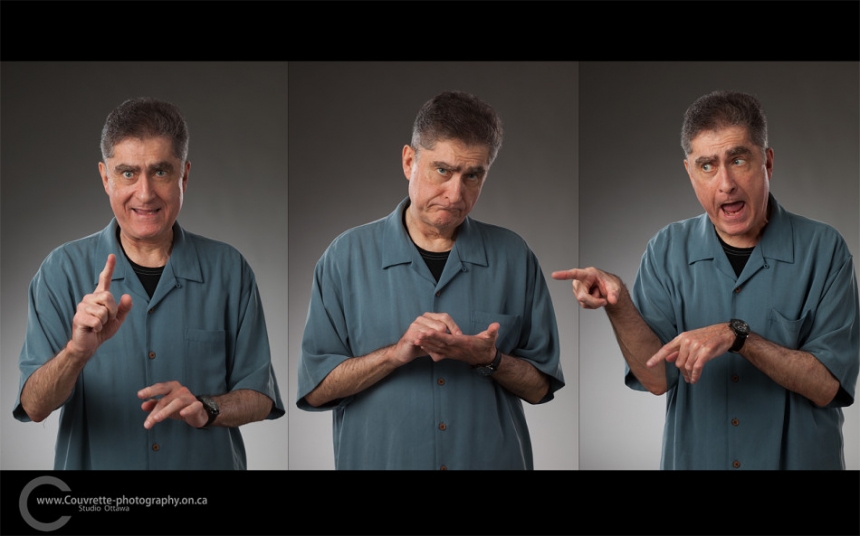 We shoot a zillion portraits, but rarely does a guy like comedian extraordinaire Mike MacDonald come along. A few hours after the shoot
I was still sore from laughing. There were probably 20 great shots…but I narrowed it down to this trio for the purposes of PR for the "What a Girl
Wants" and Canadian Comedy Festival gala promos. Mike has threatened to come back for another shoot and bring a video camera…get ready for viral madness Youtubers.