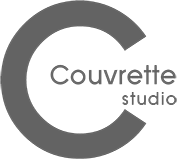 Important News from Couvrette Photography
We hope you are all keeping healthy during these trying times. The studio has, of course, been shut down as of mid March as per government regulations. We have also moved our location temporarily while we contemplate how to operate our business in this new reality.
We are changing ALL email addresses including [email protected] to [email protected] as of May 28th. Please make changes to your records as emails to the Rogers account will bounce back as of the 28th.

Our number is still the same as it has been for over 40 years... 613 238 5104. However we only return calls once a week while this shutdown continues. We will be posting updates on our site and our blog when we have news.
We wish you all the best and plan to continue operations once we are cleared to do so.
-Paul Couvrette and the staff at Couvrette Studio.